Programme Officer- VIP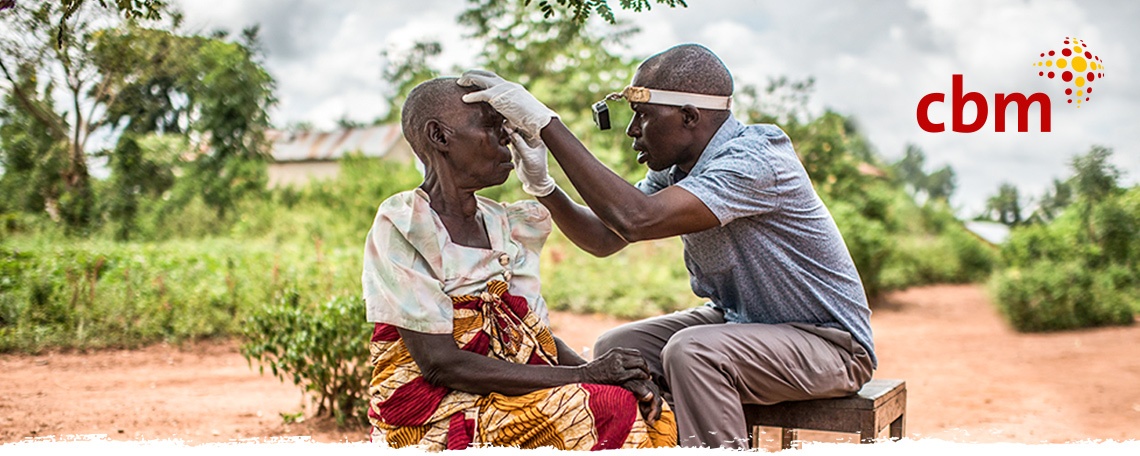 About CBM
CBM (registered as CBM Christoffel-Blindenmission Christian Blind Mission e.V.) is an international development organisation committed to improving the quality of life of persons with disabilities in the persons communities of the world. Based on our Christian values and more than 100 years of professional expertise, we address poverty as a cause and a consequence of disability. We work in partnership to create an inclusive society for all. The Programme Officer (PO) – Inclusive Eye Health will be responsible for planning, implementation, coordination, monitoring and learning, continuous improvement, reporting and evaluation of Inclusive Eye Health programme in Kenya Country Office. The job holder plays an active role in the County level advocacy, alliance-building and networking. S/he will work in close collaboration with local partners who are implementing the IEH programme. S/he will apply basic concepts, acquire and understand programme quality standards of CBM-supported eye health work to ensure successful and smooth implementation in close collaboration with the partner organizations and line government ministries and partner organizations, key stakeholders and target communities. 

This position is only filled locally. With contractual conditions of the respective country. An expatriation is not intended.
These are your responsibilities
        Programme Management and Planning
Support CBM inclusive eye health programme by providing effective management and coordination to the programme to ensure delivery of programme targets.
Coordinate all IEH partner related activities through working with different implementing partners to ensure adherence to work plans and budget.
Coordinate review and implementation of programme activities to ensure they are aligned with CBM IEH Initiative Plan, CBM programme standards, County plans that it is in line with donor strategy.
Support partner teams to identify and develop innovative approaches for the delivery of an inclusive eye health programme for Kenya Country Office.
Coordinate the preparation of activity related reports as well as quarterly and annual reports to CBM/donors.
Support the development and review of project proposals, project budgets, project related ToRs and feasibility study.
Provide support and input into all new inclusive eye health projects & budgets that are developed at County level.
Collect, consolidate and share appropriately project data
Plan and coordinate stakeholders' meetings at County level.
Pro-actively communicate with the partners to ensure seamless flow of information as appropriate.  
     Partner Management
 Ensure findings and recommendations following Partner Assessment are implemented and monitored.
Liaise with Programme Operations team to critically analyze partners' financial reports for compliance against approved budgets
Develop scheduled communication (verbal and written) with partners regarding the status of implementation of project activities.
Orient the partners for clear and comprehensive understanding on the project, contractual obligations and CBM reporting systems for programme.
Organize and implement partner's trainings to strengthen their capacity.
Conduct monitoring visits, analyze results with relevant stakeholders and ensure appropriate action is taken.
Work in liaison with Programme Operations Officer to ensure partners transfer of funds are made in a timely manner. 
Monitoring, Evaluation and Learning
Conduct monitoring visits, analyze results with relevant stakeholders and ensure appropriate action is taken.
Track and monitor partners project implementation rate in relation to fund transfer rate to ensure partners are receiving project funds on time.
Development of Terms of Reference for project monitoring visits and audits and ensure that CBMs accountability requirements are incorporated in the TORs.
In liaison with the County IEH focal person schedule the IEH working group meetings and circulate minutes among the stakeholders. 
 Record all results and analysis of project monitoring results/data that are stored at the project level by partners
Ensure relevant new knowledge, project lessons learned and other learnings are internalized, documented.
Ensure timely submission of quality project reports 
 Quality Management
Ensure that processes and procedures organizationally and at individual project staff level meet the project requirements.
Ensure that principles and practice of Inclusive Eye Health are woven through the design and implementation of the projects.
Ensure that partners are developing and submitting quality reports.
Provide constructive and quality feedback to partners
These are your qualifications
Relevant academic degree in Public Health, Sciences, Social Sciences or related disciplines. 
Professional experience of 5 years in a national or international NGO with a track record in successfully managing inclusive development and/or humanitarian programmes in collaboration with national partners. 
Experience in Programme management IEH is an advantage. 
Ability to prioritize work and meet deadlines.
Experience in managing institutionally funded projects, including consortium led projects. 
Experience in evaluation and strengthening of quality and effective systems
Proven experience in results-based management and project cycle management, including assessment, monitoring and evaluation, with a sound understanding of budgeting and programme finance management. 
Demonstrated experience in managing internal and external relationships and partnerships particularly with national / local governments. 
Experience in working with various government/bi-lateral/major institutional donors. 
Proven good organizational and coordination skills as well as a high level of autonomy and flexibility.
Perform duties under minimum supervision.
Ability to work diplomatically and with sensitivity with individuals from a variety of cultures, professions and personal backgrounds. 
Advantage of lived experience with disability. 
Experience of working with persons with disabilities or promoting disability rights a distinct advantage. 
English Proficiency is essential
Commitment to CBM's mission, vision and values
What we offer
A meaningful position with a lot of creative freedom in the world's leading organisation in the field of Disability Inclusive Development
A fair salary and other social benefits based on the local conditions in the country you apply for
An approachable, agile organisation with self-reliant people in a diverse and collegial team and great team spirit
How to apply
Please apply exclusively online via our applicant portal (see APPLY NOW).
A letter of motivation, CV and relevant (work) references complete your application.

We look forward to receiving your application! 

Your contact person: Regina Kagwiria

We would like to further promote diversity in our teams and therefore welcome applications from people of different ethnic and social backgrounds, religions and world views, different ages and genders, and especially from people with disabilities.