Advocacy Manager * IEH
published till: 2023-03-26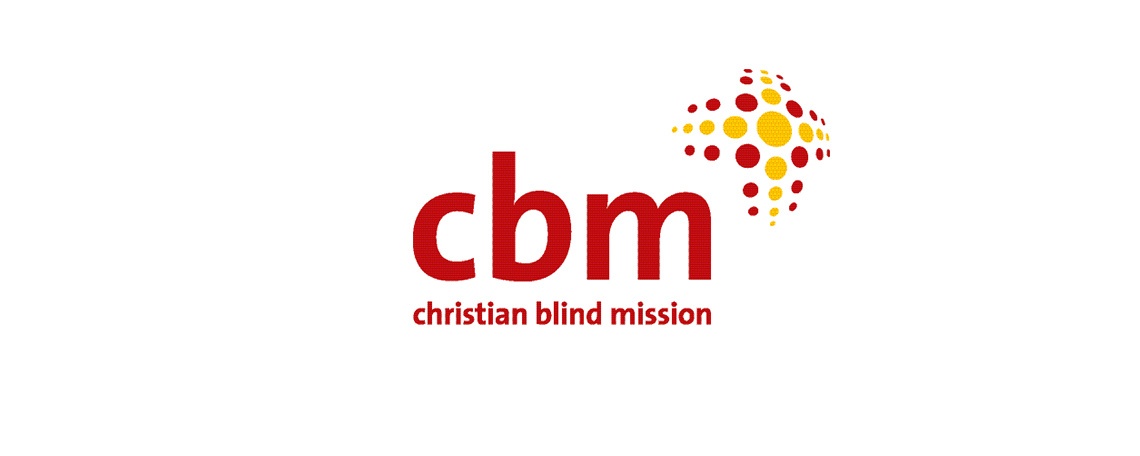 About CBM
CBM (registered as CBM Christoffel-Blindenmission Christian Blind Mission e.V.) is an international development organisation committed to improving the quality of life of persons with disabilities in the persons communities of the world. Based on our Christian values and more than 100 years of professional expertise, we address poverty as a cause and a consequence of disability. We work in partnership to create an inclusive society for all. 

To keep pace with growth we are looking forward to hiring an Advocacy Manager - Inclusive Eye Health. Possible locations: Cambridge, UK - Nairobi, Kenya - Bensheim, Germany.

Contractual conditions and National Labour Law of the respective country apply. Neither an expatriation nor a sponsorship are intended.
These are your responsibilities
Provide advocacy, policy and influencing expertise to the implementation of CBM's IEHI's Strategy.
Establish and maintain functional and empowering relationships with policy makers, development partners, governments, civil society, and other interest groups who are either targets or alliance partners of IEHI's advocacy and influencing work.
Provide strategic guidance on positioning relevant IEHI issues with the broader eye health, Neglected Tropical Diseases (NTDs) and global health target audiences, working in close consultation with IEHI Director, team leads, and other CBM colleagues as necessary.
Develop and maintain strategic relationships with senior advocacy and policy counterparts at partner organizations related to eye health and NTD work.
Working with communications teams  to develop and oversee strategic advocacy, policy and influencing communications planning and implementation for IEHI strategic's priorities, including digital, editorial, media, fundraising and partner facing components as needed, clearly articulating and pursuing goals and metrics.
Develop products for engagement such as policy briefs, blogs, position papers, issues papers to inform and influence stakeholders on matters of interest to IEH Initiative.
Analyze and report on relevant global policy trends in Eye Health and NTDs and key developments within multilateral agencies (UN, WHO, etc.); identify opportunities and develop clear recommendations for policymakers.
Represent CBM on IAPB Advocacy Working Group, UN Friends of Vision working groups, Uniting to Combat NTDs, and other similar networks as necessary and follow up on work packages resulting from participation in these groups.
Lead  strategic advocacy and communications planning and implementation for IEHI programmes, including external events such as World Sight Day, and World NTD Day.
Provide support and training to CBM country offices to conduct advocacy and policy dialogues with national governments on World Report on Vision & implementation of Integrated People-centred Eye Care
Provide support and training to CBM country offices to raise awareness with national and regional governments of progress against NTDs in alignment with the NTD roadmap 2021-2030
Monitor policies, trends, data & research in eye health
Closely liaise and coordinate advocacy work with CBM's advocacy colleagues based in Geneva, Germany and New York
These are your qualifications
Bacherlor´s degree in Social Science (economics, political science, psychology, sociology, international relations) or related field is required. Advanced academic degree in a related field desirable, with a minmum eight years´ experience
Exceptional writing skills, including proven experience producing advocacy and policy materials
Experience in policy research and analysis, with a focus on evidence, understanding political and policy contexts, and finding solutions
Proven experience in strategic communications and advocacy planning especially in global public health themes. Working knowledge of the global eye health sector or NTDs desirable
Experience working with civil society organizations and with policy makers
Ability to think strategically
Experience with partner relations and building coalitions for advocacy and policy dialogues.
Management experience preferred
Team player with the ability to work independently
Excellent organizational skills and ability to manage several projects simultaneously
Ability to work independently and manage multiple tasks simultaneously
Ability to communicate in a cross-functional environment
What we offer
A meaningful position with a lot of creative freedom in the world's leading organisation in the field of Disability Inclusive Development
An approachable, agile organisation with self-reliant people and diverse teams full of great team spirit
How to apply
Please apply exclusively via our Job Portal.

We look forward to receiving your application documents!  

We would like to further promote diversity in our teams and therefore welcome applications from people of different ethnic and social backgrounds, religions and world views, different ages and genders, and especially from people with disabilities.

*Suitability is decisive, gender is irrelevant!